Contact Information
Address:
497 Main Road
Hudson, Quebec
Canada
J0P 1H0




| | |
| --- | --- |
| Office: | (450)-231-4822 |
| Toll Free: | 1-888-238-1929 |
| Fax: | 1-888-455-1924 |
Contact Us
* Required Fields
Your MHS Team: Quebec.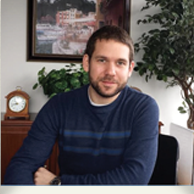 jon.dambrosio@teaching-solutions-software.com
[514] 622 5246
Jon Dambrosio, BA, M.Ed
MHS Account Executive: Quebec
After graduating from Ottawa University with both a Bachelor's and Master's degree in education, Jon worked for 6 years as a teacher in the Lester B. Pearson school board. An avid math enthusiast among other things, he is passionate about student success and strongly invested in helping schools best utilize the opportunities of the digital age.
Having seen the benefits of implementing the Math-Help-Services program extensively with his own students, over the course of two years, Jon decided to join the MHS team as a product specialist. He now works with Math teachers all over Quebec, training teachers and students on how to best implement the system. He also provides in-school presentations for schools interested in MHS. He currently provides support to over 50 schools in eastern Canada.
---
Your MHS Team: New Brunswick/Nova Scotia.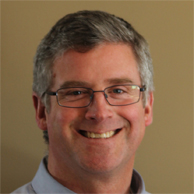 Peter Hess, Bcomm, MBA
MHS Account Executive: New Brunswick/Nova Scotia
Peter is a graduate of Mount Allison University where he earned a Bachelor of Commerce degree and is also a graduate of the Krannert Graduate School of Business at Purdue University where he earned his Masters of Business Administration. Peter has over 25 years of broad business experience with large and small companies from Vancouver, BC to Moline, IL and Atlanta, GA and now back in Atlantic Canada where he and his wife Tanya are busy raising their family.
Peter joined MHS after learning what the system can do for his own school aged children. Peter is very passionate about providing his children with the best opportunities to excel in School and in life. He believes strongly that MHS is able to assist his children to excel in math which is believed to be one of the cornerstone skill sets which can lead to a prosperous life. Being able to bring this tool to other children in New Brunswick and Nova Scotia so they too can benefit is very rewarding for Peter allowing him to play a small part in improving the future potential of the region he grew up in.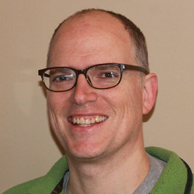 Ross Williams, BA, MBA
MHS Account Executive: New Brunswick/Nova Scotia
Ross graduated with a BA (Hons) from Queen's University and earned his MBA from the University of Southern Queensland with a specialty in Personal Finance and Project Management. From owning his own business in Vancouver, studying in Dubai, to paying for university in part through trading in the stock markets, Ross understands the value of a solid foundation in mathematics.
Ross joined MHS after quickly realizing the benefits this online teaching tool can bring to mathematics education. As the father of three school aged children who now look forward to a math class using the system themselves, Ross is eager to demonstrate what MHS can do to help students in the Maritimes.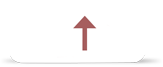 Back to Top
---